When you think "SNES" -- which characters immediately come to mind?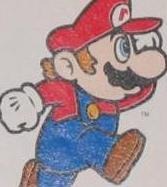 Mario?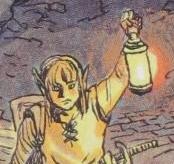 Link?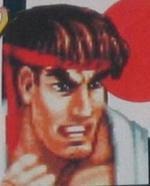 Ryu?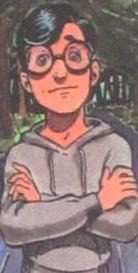 LESTER THE UNLIKELY?!

.... On second thought, that last one's unlikely, I reckon

[Oh dear -Ed.]

Well....

How about MARK CALLOWAY?

Possibly unbeknownst to most of us, Mr. Calloway actually has more in common with the SNES than one might initially think....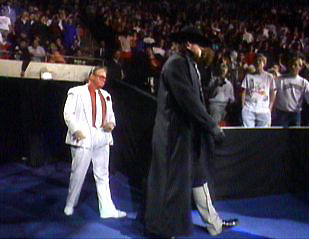 Better known to wrestling fans worldwide as THE UNDERTAKER, Mark made his WWF debut with a big splash at the 4th Annual Survivor Series pay-per-view on November 22, 1990, just one day after the Super Famicom made its debut in Tokyo




And a legend was born...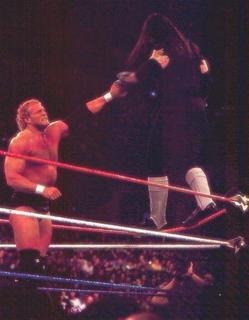 Billed at a towering 6 foot 10,
and seemingly impervious to
pain, fans quickly took notice
of his unparalled combination
of size, power and agility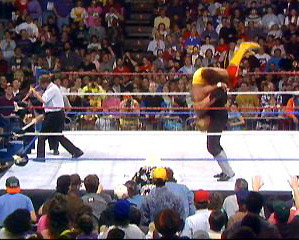 The Undertaker dominated the WWF, going undefeated for over a year in his meteroic rise to the top. Just one year removed from his debut, he made history when he pinned The IMMORTAL Hulk Hogan to become the new Heavyweight Champion at Survivor Series 1991. Few titans before could touch Hulkamania. But the Dead Man ROCKED it



The Undertaker made history beating Hulk Hogan

The Super Nintendo was released in the States August of that year, and as The Undertaker cemented his place in wrestling history in '91, so too did the SNES (in gaming history, mind)
by beginning its worldwide march toward market domination

The Undertaker appeared in no less than six SNES games, possibly more. That's more than
Ryu and Ken, and gave Mario a run for his money!

WWF Raw
WWF Royal Rumble
WWF Super Wrestlemania
Super Fire Pro Wrestling Special
Super Fire Pro Wrestling X Premium
WWF Wrestlemania: The Arcade Game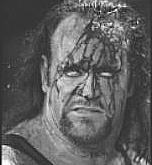 This past November, Mark Calloway fought the young cocky rising star Mr. Kennedy in a First Blood Match at Survivor Series 2006 -- the same pay-per-view he made his debut 16 years ago. The Super Famicom, on November 21, 2006, celebrated its 16th Birthday....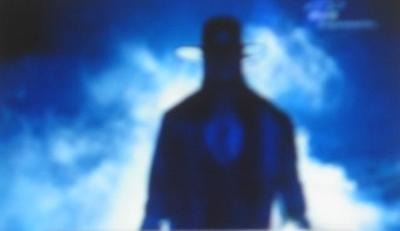 And major congratulations are in order... April 1, 2007, The Undertaker defeated Batista to become 5-time World Champion at the biggest stage in all of sports entertainment -- WRESTLEMANIA 23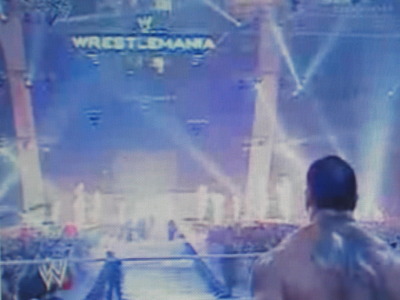 World Champion
Batista looks on
awaiting the Dead
Man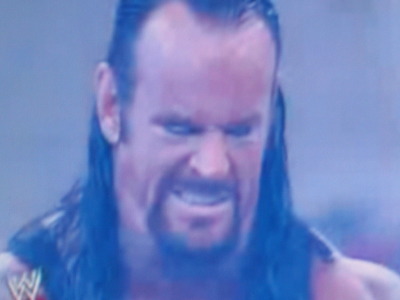 Taker's trademark snarl

Congratulations Mark, you're a true legend in the world of professional wrestling as well as being an unprecedented 15-0 at Wrestlemania! (2014 edit: he finally lost a match, at Wrestlemania 30. He's now 21-1 thanks to the beast, Brock Lesnar. It was as shocking a moment in pro wrestling history as any other I have ever seen. Ranks right up there with the Ultimate Warrior returning at Wrestlemania 8 to save Hulk Hogan. Speaking of which, Rest in Peace, Warrior. 6.16.59-4.8.14)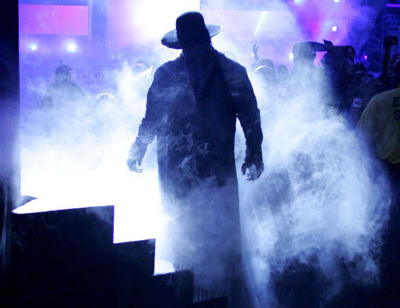 The Undertaker and the Super Nintendo are both incredible phenoms in their respective business. Both are celebrating 16 years of a undying legacy. And both will undoubtedly be fondly remembered for another 16 years, and, indeed, forever





The legends of the Undertaker and the SNES will live FOREVER!

The Undertaker and SNES go hand in hand. "OHHHH YESSSS!!"

The Undertaker's amazing 20+ year 21-0 winning streak at Wrestlemania SNAPPED

^ Watch this amazing 3 minute tribute to the Undertaker's Wrestlemania legend finally dethroned

And, to complete your WWF fix check out my WWF Memories