Written: 12.12.06
Acquired: 9.2.06
Status: Cart only
Price: $9

| | |
| --- | --- |
| Publisher: Culture Brain | Released: 6.28.96 |
| Developer: Culture Brain | Scarcity: 3.5 |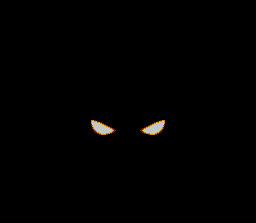 Oooh, how ominous...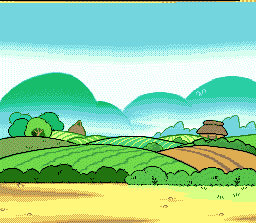 Oooh, how peaceful...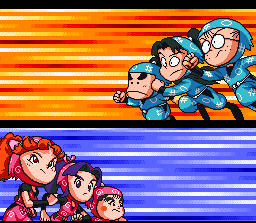 Ooooh... er, what the hell's going on?!

Culture Brain released 3 SFC Nintama platformers and along the way had this puzzle spinoff. Thanks to its interesting concepts, it's pretty ace

Two pieces descend at a time. When you press R, you SEPARATE the two pieces!

WHOA!

Matching 3 (or more) is again the name of the game. But the beauty is, there's a plethora
of ways to do so. You may connect any 3 like-symbols, EVEN if the colors are different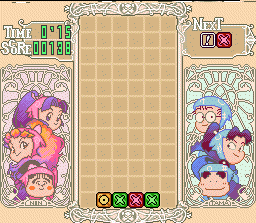 Like-symbols, different colors,
it's all good in the hood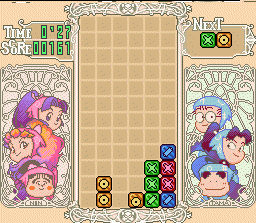 Or you can match 3 like-colors,
EVEN if the symbols are different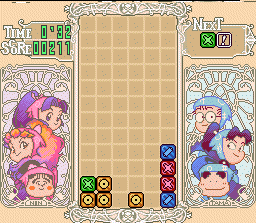 Or if you have 3 like-colors AND
like-symbols, you can forego the
vertical/horizontal restrictions





Merely touching does the trick in this case!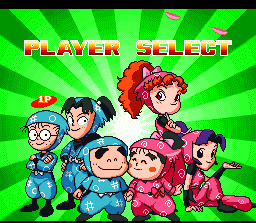 These quirks collectively expand
the combinations ten-fold. The
modes you'd expect to be there
are. You can also select from 1
of six characters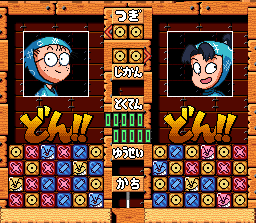 The VS CPU mode is peculiar in
that both wells START with many
rows already filled! You don't see
that often in puzzle games, that's
for dang sure

CLOSING THOUGHTS

Overall, Nintama is a solid puzzle game with some unique gameplay elements. Like Kunio no Oden this game just has that right feel. A nice take on the genre, separating pieces is a crazy gimmick and the graphics are bright, simple and charming. Puzzle fans, be sure to track down
a copy!