Written: 10.23.06
Acquired: 5.27.06
Status: Cart only
Price: $2.99

| | |
| --- | --- |
| Publisher: Bandai | Released: 3.28.92 |
| Developer: Game Freak | Scarcity: 1 |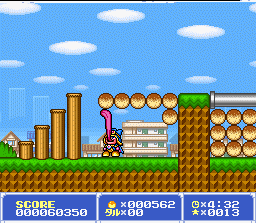 This early '92 platformer is simple.
For me at least, that's part of the
charm. Sporting bright cheerful
graphics, you control a little dude
who loves to gobble up blocks.
When he isn't doing that he uses
his long tongue to bat away enemies



The pipes remind me of another platformer, hmm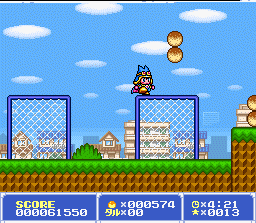 I can't shake this deja vu feeling...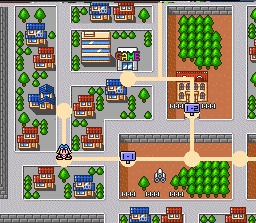 The main screen is a map.
Along the way you play
mini games such as a card
game SPEED as we old kids
used to call it




Hmmm... have we met?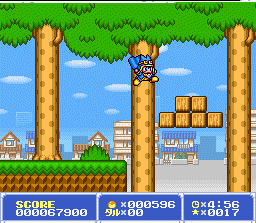 This game definitely has
the SNES look/style down
pat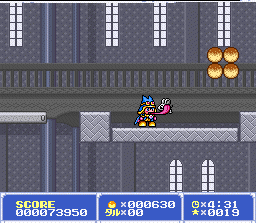 He doesn't actually eat them, don't worry

CLOSING THOUGHTS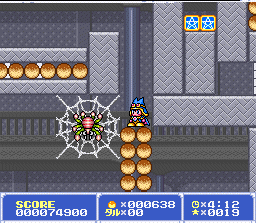 Magical Taruruuto-Kun
covers the "Three C's"

Cheap
Common
Competent




Nothing special, but worth $5...