| | |
| --- | --- |
| Publisher: Nintendo | Released: 1.1.99 |
| Developer: Atelier Double | Scarcity: 4.5 |
*cue Movie Trailer Voice Guy*

[Here we go again... *whips out big check* -Ed.]


IT IS AN ISLAND SATE WITH DANGER AND TRAPS...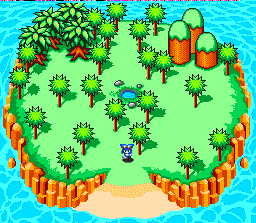 Er... THATS PRETTY MUCH ALL I GOT THIS WEEK


*loud rumbling in the background, couple F-bombs and gunshots later...*


Ahem... well I guess we won't be seeing or hearing from him again. Neither, really. Anywho remember how Nintendo brought us a POWER update of a classic old game in Soukoban?


Weeeelll....


They're back at it yet again!

Released alongside Power Soukoban on New Year's 1999, this version of Lode Runner takes on a more modern feel, though indeed it plays much the same as ones before it. "B" digs a hole in the ground to your left, "A" to your right. If the bad guys fall through, you can safely walk over their head. Goal hasn't changed -- still have to collect the necessary items to unlock the rite to passage

Cute but in a different sort-of-cute compared to Lode Runner Twin, you control a blue rabbit-y bloke, going through all manner of themes. There are three immediately selectable worlds, with themes changing every 5 levels

WORLD 1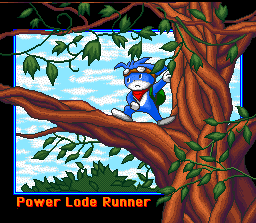 I love these World shots --
you'll see a couple more later
on equally as ace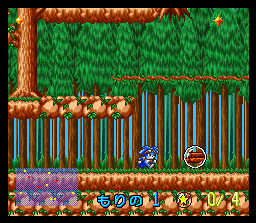 Map on your bottom left (can
be switched off), your item
count bottom right (in yellow).
Touch the logs there, leaving
you 3 more pieces away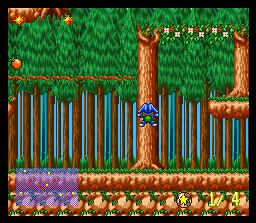 A spot of climbing. You'll do plenty of this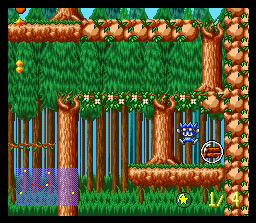 I appreciate games with sensible
gameplay... gameplay that allows
the player to be efficient. You
needn't climb to the bottom of a
tree, not when you can slide off
at any moment's notice. Here we
grab piece #2, so 2 down, 2 to go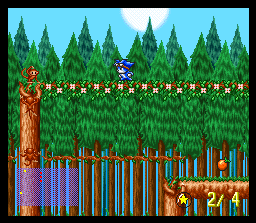 Those are the BAD guys?! Why yes

In this theme, these rather innocent
looking monkeys are the source of
danger. As each theme alters every
5 levels, so too the enemies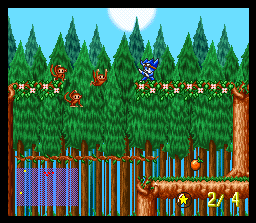 Applying some good ole
Lode Runner know-how
will make quick work of
these chumps




DIE SCUM BAGS!!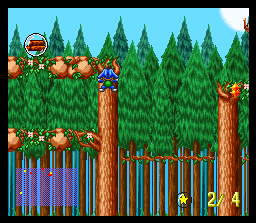 There's sneaky contestant number 3

Ahh one of the game's simplest joys; especially when you evade a bad guy in this way

A lone monkey soldier fails horribly to halt the progress of our furry protagonist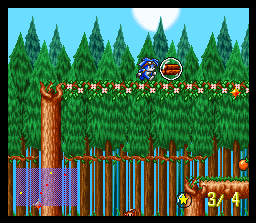 That's 4 outta 4!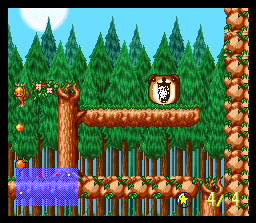 Home sweet home

And onto the next level you go

THE OTHERS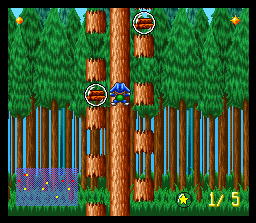 Some sweet climbing antics abound here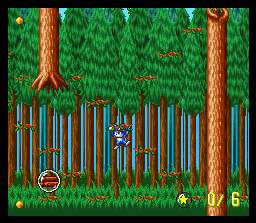 It's a riot working this out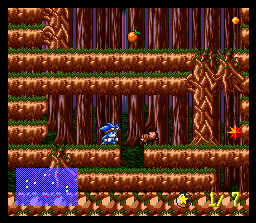 Watch out for 'em spiteful beavers!















Kinda spooky here (sans Teddy of course)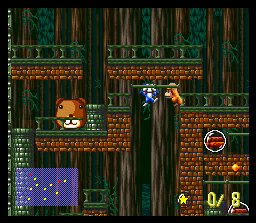 "So... you come here often?"

"Yeah, great place to hang out"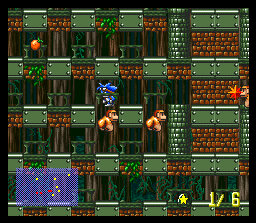 Metal parts are unbreakable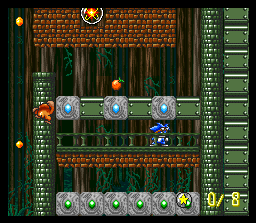 Baddies can throw various fruit
your way. If hit, you're momentarily
stunned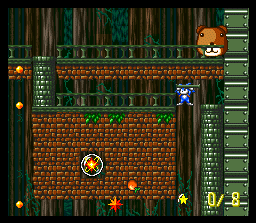 "Ninety-eight.... niiiinety-niiiine..."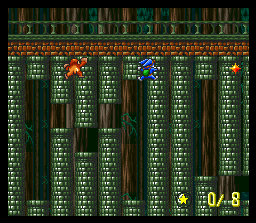 This section's extremely fun
to navigate through... it's just
these little things that work
so well... evading enemies left
and right, weaving through the
defense... awesome

WORLD 2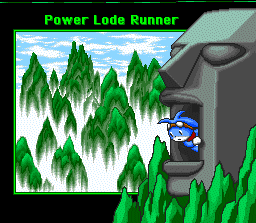 Did I mention how gorgeous
these world shots are?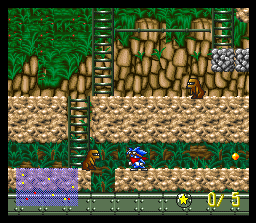 Cover up! It's flu season

Here our hero's sporting
a ninja-esque look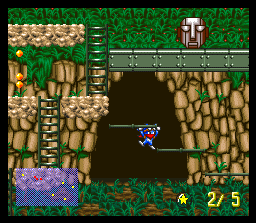 "I'M TOO OLD FOR THIS S---!"

WORLD 3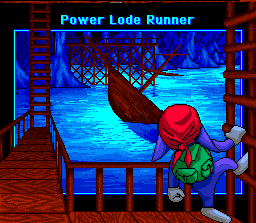 Evokes a stealth-y adventurous aura eh?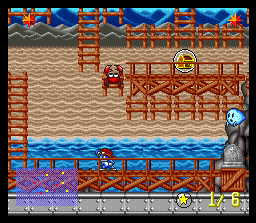 Beware of menacing crabs and... ghosts!







Note: This is a highly trained professional

Do not try this at home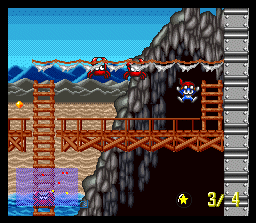 Persistent little suckers eh?

CLOSING THOUGHTS

I love Soukoban and Lode Runner. It's nice to see four* different games of these two timeless franchises on the SNES. Two of which are 1999 updates from Nintendo. Overall, I enjoy Soukoban more, but I'll always be down with a spot or two of Lode Runner

I prefer Super Soukoban over the Power update, here I'll take the POWER version over TWIN. Power Lode Runner is graphically and sonically superior to Lode Runner Twin. The level design and enemy roster is also better; oozing with more creativity and that undeniable Nintendo charm

Twin is no slouch though. These are four fine games every "thinking" SNES fan simply must own

* The four being, of course, this, Lode Runner Twin, Super Soukoban and Power Soukoban